WHO WE ARE
The Nakupuna Companies are a Native Hawaiian Organization (NHO)–owned family of companies comprising 8(a) small disadvantaged businesses dedicated to providing innovative and impactful solutions to our customers while supporting our Native Hawaiian Community. Specializing in management consulting, IT, facilities & infrastructure, logistics, and environmental services, we excel at finding elegant approaches that solve our clients' toughest technical, programmatic, and logistical challenges. Headquartered in Hawaii, with offices in Arlington, VA, Denver, CO,  Mechanicsburg, PA, and Charleston, SC, we offer the diverse workforce and resources of a national company with the contractual advantages and startup ingenuity of a small business.
We have a relentless commitment to our customers that builds on our understanding and experience working alongside our government partners to overcome their toughest challenges.
OUR COMPANIES
The Nakupuna Companies specialize in providing innovative management consulting, IT, facilities & infrastructure, logistics, and environmental services that help solve the government's biggest challenges.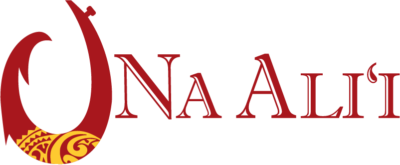 Building on a legacy of outstanding services to government clients for nearly 20 years, Na Ali'i is the flagship Nakupuna Company and acts as the shared services provider to all companies under the Nakupuna umbrella.
Nakupuna Solutions, Nakupuna Consulting, and Nakupuna Services continue our tradition of creative, passionate professionals delivering quality, innovative services to defense and government clients.
The Nakupuna Companies create and implement elegant solutions to the government's most challenging problems as a means for directly supporting economic opportunities for the Native Hawaiian Community.
LINES OF BUSINESS
From Management Consulting to Facility Support Services, the Nakupuna Companies offer a wide range of proven services to help government overcome its toughest challenges.
The Nakupuna Companies are majority owned by the Nakupuna Foundation, a Native Hawaiian Organization working to promote and advance the Native Hawaiian community through partnerships, programs, and targeted investments.